Game4You Documentation

1 Game4You 1.1

1.1 Quick creation of game
1.2 How to: Add custom questions and answers into the game
1.3 How to: Insert your finish file into the game
1 Game4You 1.1
1.1 Quick creation of game
Start Game4You and choose Build game (Quick mode).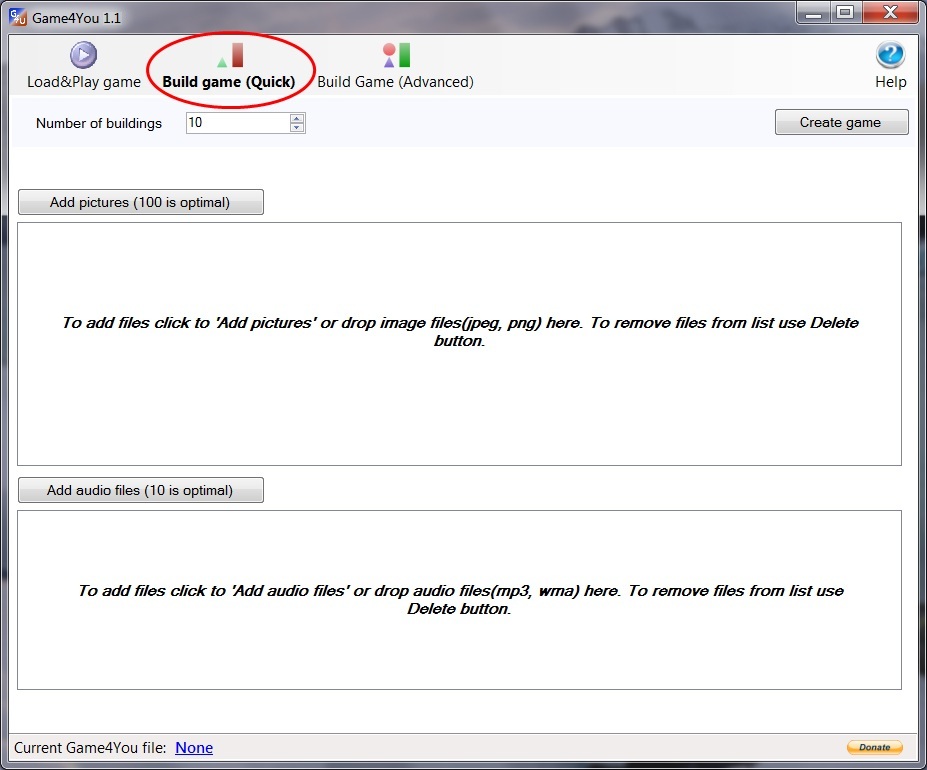 Add your photo and audio files, set number of buildings and click to 'Create game'.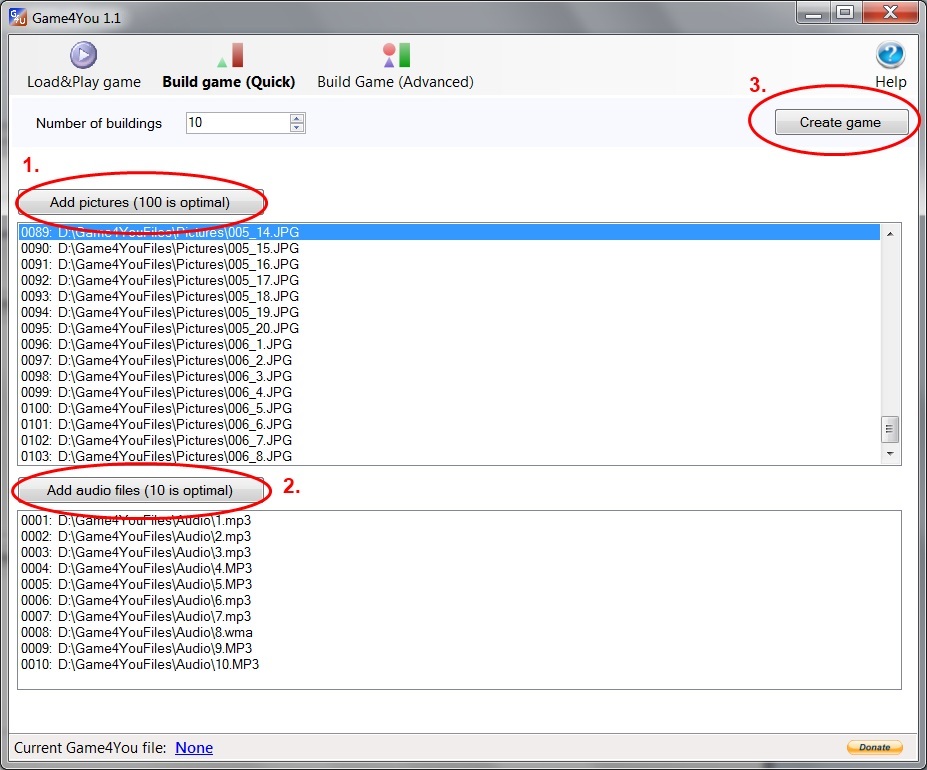 In the Create game dialog set general attributes (optional) and then click to Create game.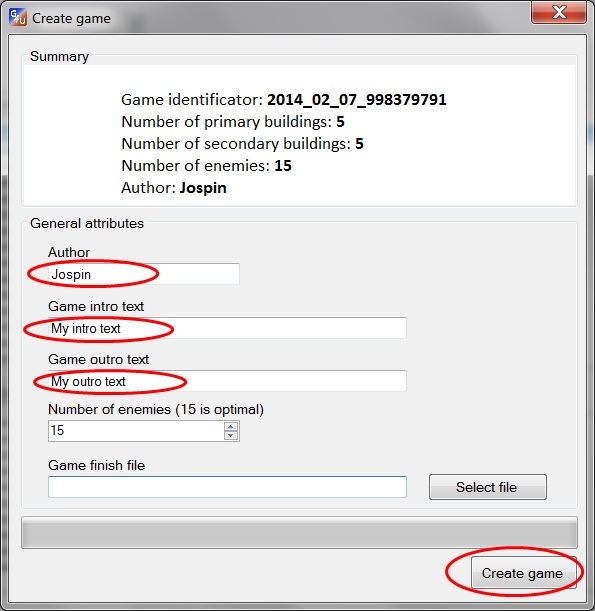 After creating and saving the Game4You file, you can play your game or send file to your friends.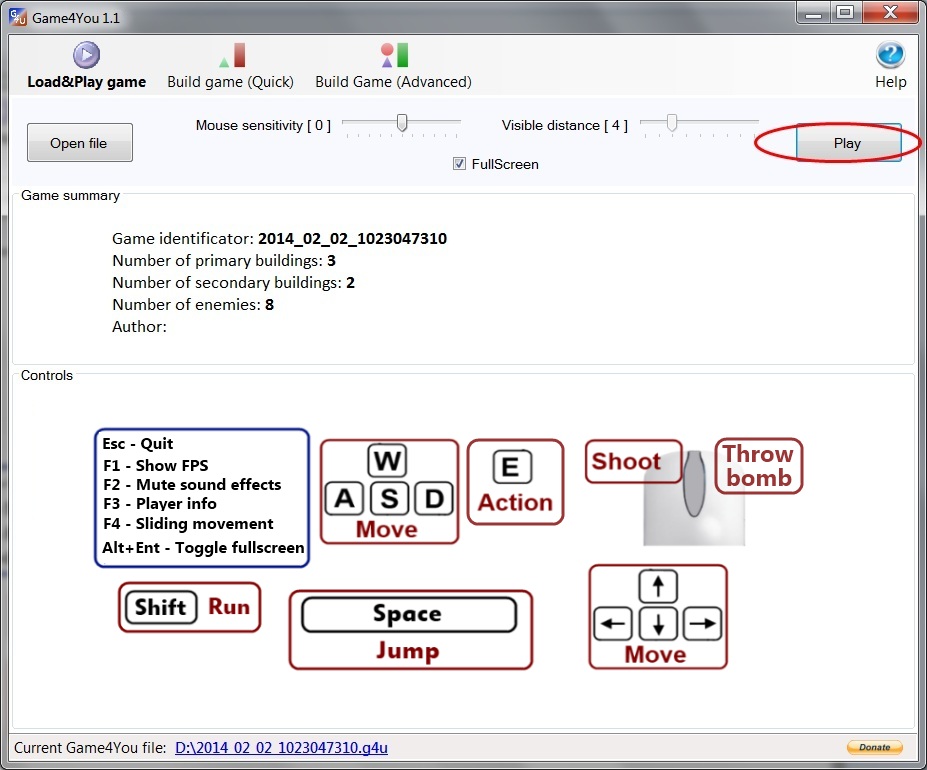 1.2 How to: Add custom questions and answers into the game
If you want to put your questions and answers into game, use Build game (Advanced mode). The player must then enter a valid answer in order to continue to the next building.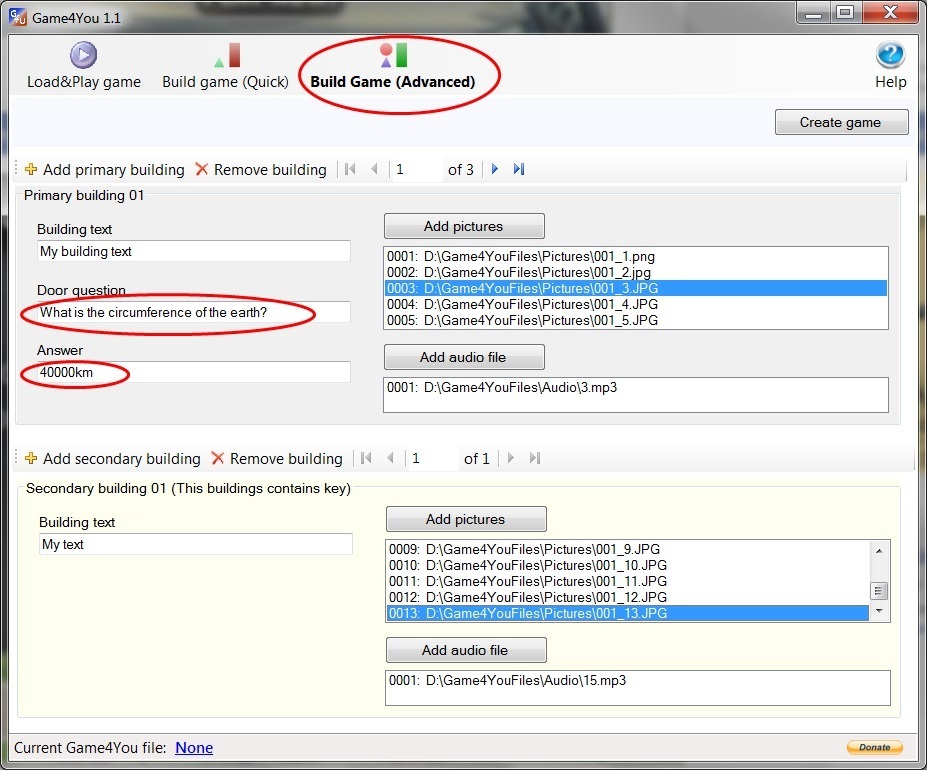 1.3 How to: Insert your finish file into the game
If you want to insert your file which is available at the end of the game use Select file button in Create game dialog.