MyRepository - Simple Document Management
MyRepository is a freeware solution designed for managing and sharing photo albums, documents, video albums and other files, powered by integrated Web server.
MyRepository is very easy to install and maintenance
You don't need to install and configure any database. All data are stored in Repository folder on MyRepository server. MyRepository client provides the ability to cache data that are used in offline mode, when client has no connectivity.
Getting Started with MyRepository
Download and install MyRepositoryServer
Download and install MyRepositoryClient
Use MyRepositoryClient to read/manage/modify your document storage (repository)
Use Web browser for reading your documents and files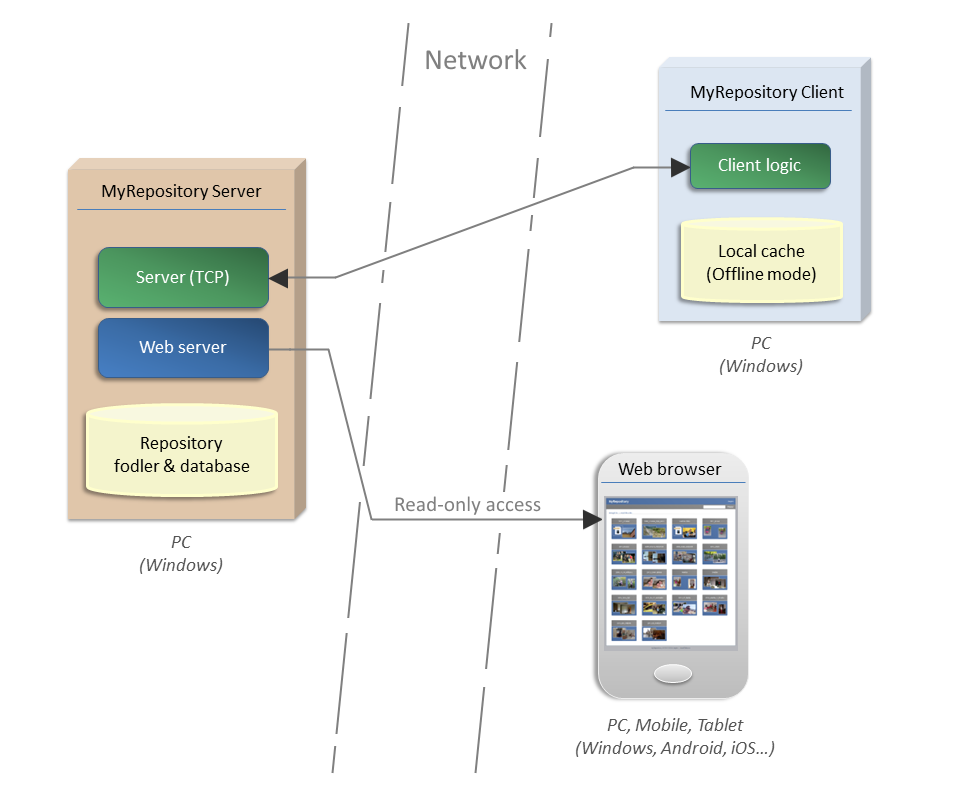 MyRepository is developed in .NET Framework 3.5 and is based on client/server architecture
The solution also provides indexing of documents content and full-text search. In the future you can extend functionality of MyRepository by making your own client/server plugins. You can share your photos, docs, video or other files with as many or as few people as you like and you can set which user may view/insert/edit/delete them.
MyRepository Server provides a rich web interface for your repository that is powered by CSS 3
Thanks to the built-in Web server you can access your files and documents on any computer and device by simply logging in to MyRepository from Web browser.